Business Insurance
Range of commercial insurance products
designed for small, medium and large businesses.
Our Services
Public Liability Insurance
Covers your business against range of business mishaps, legal cost
and payments resulting from accidents.
Our Services
Professional Indemnity Insurance
Essential cover for professionals or organisations
providing specialist services or advice to customers.
Our Services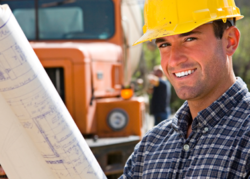 Tailored Trade Insurance covers that to make sure your tools, income and lifestyle are protected.
Anzic can provide competitive premiums and tailor made insurance solutions for Transport operators.
What we Offer
We provide expert advice and services in choosing a right insurance for your business or profession. Experts with over 15 years of experience we'll ensure you're getting the best guidance from the smartest people in the industry. For businesses and individuals, you can rely on Anzic Insurance Brokers to deliver.
Other Insurance Solutions
We offer a comprehensive range of products that can be tailored to suit most risks, industries and exposures wherever you operate and whatever you do. Through leading insurers, we have insurance solutions for all types of the small to medium business and industries.
About Us
Anzic Pty Ltd t/a Anzic Insurance Brokers is a specialist insurance broker, assisting and advising clients in obtaining all types of business & commercial insurance, public liability and professional indemnity insurance. Anzic can help you get the right insurance cover by assessing your specific needs and recommending the best value insurance solution for your business, whilst still maintaining the highest standard of cover.
Frequently Asked Questions
What kind of insurance solutions you offer?
We offer insurance solutions for all types of businesses. Whether you need a business insurance, commercial insurance, trades insurance, builders insurance, trucks & fleet insurance, public liability & professional indemnity insurance or any kind of general insurance, we have the solutions for you.
Do you offer individually tailored insurance solutions?
Yes – our team can work with you to create a tailored insurance solution for your business. We can also help you get the right insurance cover by assessing your specific needs and recommending the best value insurance solution for your business.
Why use Anzic insurance brokers?
Anzic insurance brokers can save you time, money and worry. Just like a lawyer or an accountant, who provides you with professional advice, which is based on years of training & experience, a qualified and experienced broker can do the same with your insurance.
For expert and best insurance solutions you can trust Anzic.
Would you like to speak to one of our advisers over the phone? Just submit your details and we'll be in touch shortly. You can also email us if you would prefer.
For Businesses: Do you have questions about how Anzic Insurance Brokers can help your company? Send us an email and we'll get in touch shortly, or phone 0488 465 099 between 08:30 and 18:00 Monday to Friday — we would be delighted to speak.
Note: Your details are kept strictly confidential as per our Privacy Policy.